Introduction: Why should I care about Lent?
You might think of Lent as something only Catholics do. However, Lent has been observed throughout Church history as a way to prepare for Easter. Instead of coming to Good Friday, immediately followed by Easter Sunday, and, then, suddenly, it's all over, this is a chance to reflect and turn our hearts towards God before we come to the most significant celebration in the Church calendar.
You might of Lent as the time where one is supposed to give something up, denying yourself chocolate or french fries or some other decadent item for 6 ½ weeks. This is not a requirement of Lent. The idea of fasting from something is so that we can make room for something else, for example, space in our lives for the presence and work of the Spirit. This is a device to remind us to draw near to Jesus, but by no means the only one.
Identifying with Jesus in his life, death, and resurrection is a central part of our faith. Lent is an opportunity to focus on these in some practical ways.
Lent is about turning toward God, about repentance and transformation. It is is a chance for a fresh start. We consciously let down our defenses so that we can experience the grace of God pouring into our lives. We admit our need for transformation. We put ourselves in God's hands and let him mold us again into His image.
Setting aside 40 days (the weekdays during Lent, although it totals 47 days from start to finish) might seem daunting, so we've chosen one theme and one exercise for each week. We have taken our texts for each week from Philippians to go along with our sermon series, God at Work. We've also taken the idea of a path and images of paths to remind us that we are on a journey toward God, knowing him and loving him more and more along the way. We hope that the joy that Paul wants for the Philippian church will also become something we long for ourselves.
We hope that this will refresh your soul and prepare your heart as we approach Easter and the celebration of Jesus' resurrection.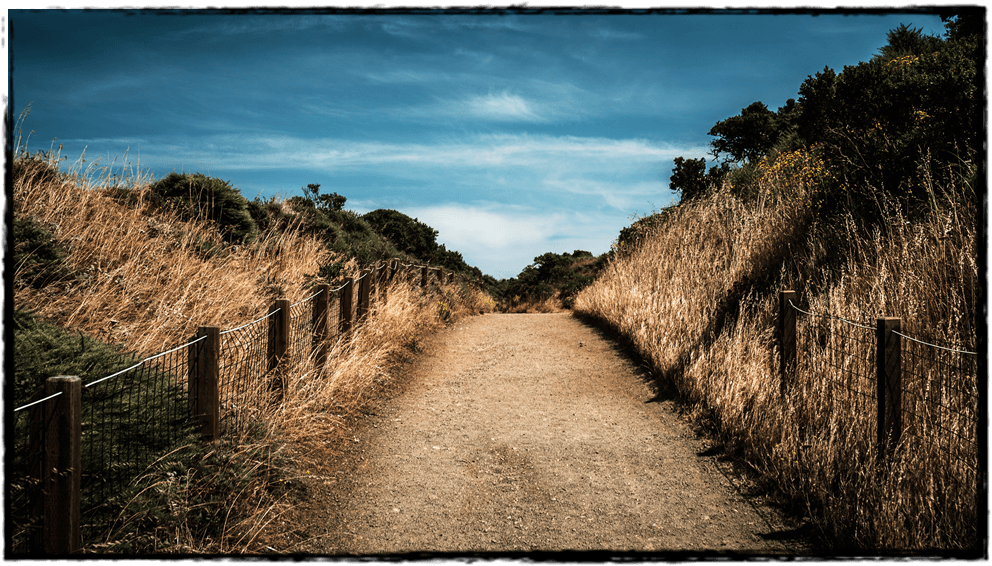 Ash Wednesday
Philippians 1:9-11 (NLT)
I pray that your love will overflow more and more, and that you will keep on growing in knowledge and understanding. For I want you to understand what really matters, so that you may live pure and blameless lives until the day of Christ's return. May you always be filled with the fruit of your salvation—the righteous character produced in your life by Jesus Christ—for this will bring much glory and praise to God.
Sometimes we feel that we aren't able to live "pure and blameless lives." Do you beat yourself up for that? Christ has already forgiven our sins, past and present. Jesus is the one who is producing the righteous character in us. The Holy Spirit is already at work, even when we aren't noticing it. Maybe you don't feel righteous, but as Paul addresses his letter to the Philippians (and others), he calls them "holy people," "saints," "brothers and sisters"—these are descriptions of redemption and inclusion in the family of God.
As you walk this path during the next 6 weeks of Lent, ask God where he wants to take you. What does it mean for you to see the righteous character that Jesus is producing in your life How is God prompting you to respond to him today?
O Lord, hear our cry
and have mercy on us.
Receive our prayer
and have pity on us.
Accept our supplication
and have compassion on us.
Almighty God,
Father of great and infinite love,
never have we prayed to you
in vain.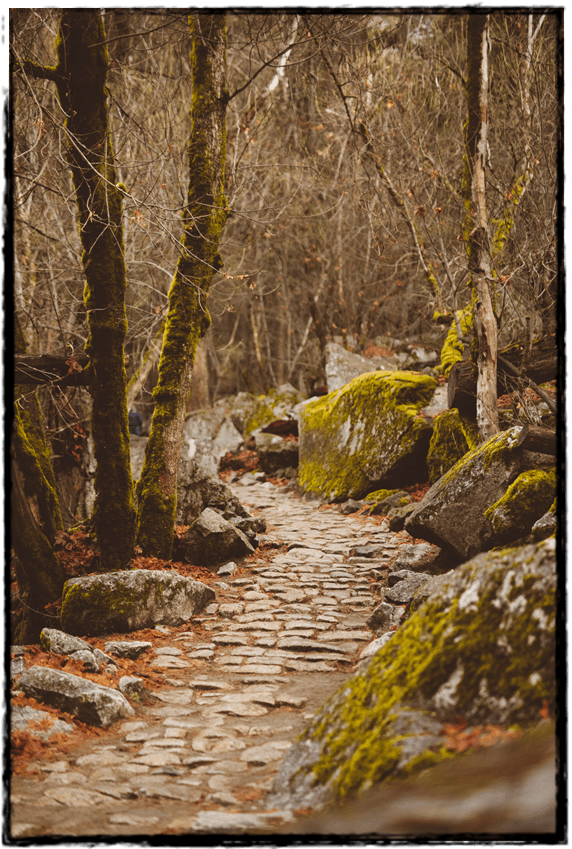 Week 1: Silence
Phil 4:7-9 (NLT)
Then you will experience God's peace, which exceeds anything we can understand. His peace will guard your hearts and minds as you live in Christ Jesus. And now, dear brothers and sisters, one final thing. Fix your thoughts on what is true, and honorable, and right, and pure, and lovely, and admirable. Think about things that are excellent and worthy of praise. Keep putting into practice all you learned and received from me—everything you heard from me and saw me doing. Then the God of peace will be with you.
Remember Zachariah who was silenced for the full 9 months of his wife's pregnancy?
Some thought this was a punishment, but others thought it may have been a gift which in turn brought joy. A gift to be able to take it all in and the joy of not have to explain anything. A joy to observe the working of the Holy Spirit and the joy of not having to figure it all out.
Are there places in your life where silence might bring about joy? Perhaps there are places where silence might bring fear.
As you walk through your week, ask God to show you those places where silence is of joy and fear and give those back to God.
"Far from being a mere absence, silence allows the reality of God to stand in the midst of your life." —Dallas Willard
Now,
Oh Lord,
calm me into a quietness
that heals
and listens,
and molds my longings
and passions,
my wounds
and wonderings
into a more holy
and human
shape.
—Ted Loder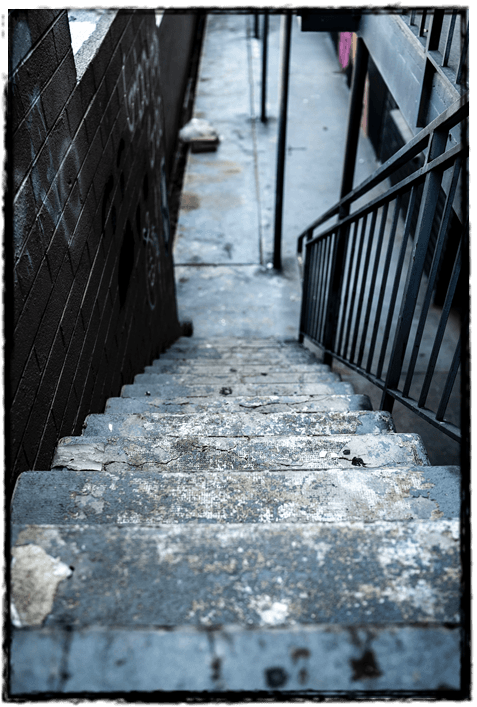 Week 2: Self-denial
Philippians 3:3-14 [NLT]
For we who worship by the Spirit of God are the ones who are truly circumcised. We rely on what Christ Jesus has done for us. We put no confidence in human effort, though I could have confidence in my own effort if anyone could. Indeed, if others have reason for confidence in their own efforts, I have even more!
I was circumcised when I was eight days old. I am a pure-blooded citizen of Israel and a member of the tribe of Benjamin—a real Hebrew if there ever was one! I was a member of the Pharisees, who demand the strictest obedience to the Jewish law. I was so zealous that I harshly persecuted the church. And as for righteousness, I obeyed the law without fault.
I once thought these things were valuable, but now I consider them worthless because of what Christ has done. Yes, everything else is worthless when compared with the infinite value of knowing Christ Jesus my Lord. For his sake I have discarded everything else, counting it all as garbage, so that I could gain Christ and become one with him. I no longer count on my own righteousness through obeying the law; rather, I become righteous through faith in Christ. For God's way of making us right with himself depends on faith. I want to know Christ and experience the mighty power that raised him from the dead. I want to suffer with him, sharing in his death, so that one way or another I will experience the resurrection from the dead!
I don't mean to say that I have already achieved these things or that I have already reached perfection. But I press on to possess that perfection for which Christ Jesus first possessed me. No, dear brothers and sisters, I have not achieved it,[fn] but I focus on this one thing: Forgetting the past and looking forward to what lies ahead, I press on to reach the end of the race and receive the heavenly prize for which God, through Christ Jesus, is calling us.
What comes to mind when you hear the words "self-denial"? Probably not the word joy, and yet as Paul discusses all that he lost and gave up, he still experienced joy because his faith, hope, and love was in Christ. Paul did not consider anything his own. All he had physically, any privilege, strength, or gift he had was all from Christ. Therefore, not having something or giving something up was not an issue because he recognized it was not his in the first place.
As we continue to walk down this path, what do you find yourself holding on to? Comfort, financial stability, family, friends, jobs, control, habits?
Are you willing to trust God completely when you let go of those things?
Exercise:
Take an "attachment" inventory—make a list of defense mechanisms you may be attached to: sarcasm, temper tantrums, aloofness, clowning around). Ask God to make you aware of these and ask the Holy Spirit to help you change your attachment to responses that you would like to cultivate
Practice giving away something you are attached to: money, time, or possessions. Notice the feelings that arise when you think of giving these things away.
Walk thru your home or office and give it all to God
Let go of your attachment to labels—how do you use labels to judge people, or professionally? Consider asking questions to get to know people and appreciate them more
Are there places in your life that you may need to pray "not my will but yours be done"? Ask God to help you respond to him.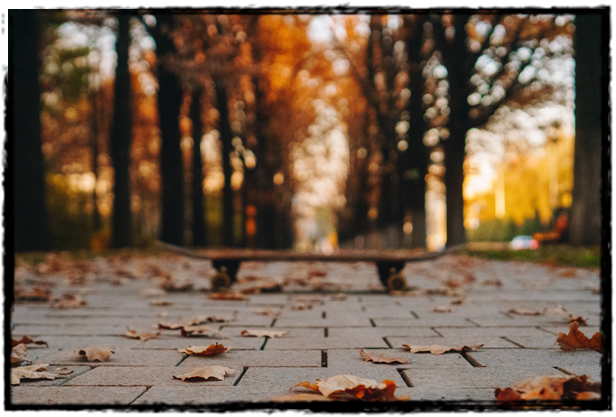 Loosen My Grip
O God, it is hard for me to let go,
most times,
and the squeeze I exert
garbles me and gnarls others.
So, loosen my grip a bit
on the good times,
on the moments of sunlight and star shine and joy,
that the thousand graces they scatter as they pass
may nurture growth in me
rather than turn to brittle memories.
Loosen my grip
on those grudges and grievances
I hold so closely,
that I may risk exposing myself
to the spirit of forgiving and forgiveness
that changes things and resurrects dreams and courage.
Loosen my grip
on my fears
that I may be released a little into humility
and into an acceptance of my humanity.
Loosen my grip
on myself
that I may experience the freedom of a fool
who knows that to believe
is to see kingdoms, find power, sense glory;
to reach out
is to know myself held;
to laugh at myself is to be in on the joke of your grace;
to attend to each moment
is to hear the faint melody of eternity;
to dare love is to smell the wild flowers of heaven.
Loosen my grip on my ways and words,
on my fears and fretfulness
that letting go
into the depth of silence
and my own uncharted longings,
I may find myself held by you
and linked anew to all life
in this wild and wondrous world
you love so much,
so I may take to heart
that you have taken me to heart.
Week 3: Peace
Prayer is crucial for maintaining a joyful Christian life of peace.
Do you believe that prayer is crucial to maintain joy? What holds you back from talking with God?
A friend of mine once said that we shouldn't try to develop a life of prayer, but we should develop a prayer life. You see, our whole lives should be prayer....one big conversation with God versus something we segregate time for. Sometimes we may think there is a way we have to pray or certain words that much be said or a special place. Truly, prayer is merely talking to God about what we are going to do together. A life of peace is one that has a delightful rhythm of asking God questions and waiting for his replies as a person that just talks with God about where and how he would like us to join him.
We hear talk of living in times of peace, but even in that time, there is much happening and many negotiations to keep that peace. Yet, I think at times when we think of a life of peace with God, we think it will be free of issues. In fact, it is just the opposite. There are still many issues, which is why it is important to develop a praying life in order to maintain a joyful Christian life of peace.
Take some time this week to review your habits. Which ones are keeping you from God's presence? Are they things you can change? Are they habits you want to change? What would it look like for you to have habits that bring you more into God's presence, habits that would help you develop a prayer life?
Ask God to help you see where you need his help for further transformation. Ask God to help you as you move closer towards him.
As you move along the path, ask God for peace as you are being transformed. Pray the passage below as a prayer for yourself and for those around you. Ask his peace to transform you. Ask God to help you respond to his peace.
Philippians 4:5-7
Let everyone see that you are considerate in all you do. Remember, the Lord is coming soon. Don't worry about anything; instead, pray about everything. Tell God what you need, and thank him for all he has done. Then you will experience God's peace, which exceeds anything we can understand. His peace will guard your hearts and minds as you live in Christ Jesus.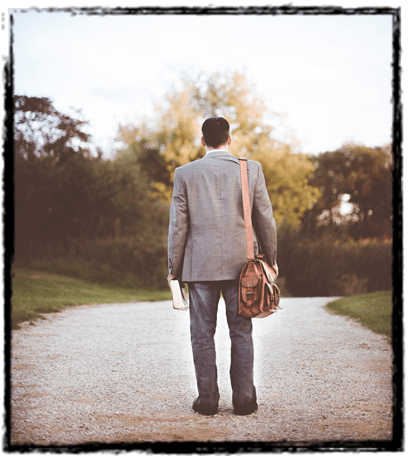 Week 4: Confession
Philippians 2:14-18 (NLT)
Do everything without complaining and arguing, so that no one can criticize you. Live clean, innocent lives as children of God, shining like bright lights in a world full of crooked and perverse people. Hold firmly to the word of life; then, on the day of Christ's return, I will be proud that I did not run the race in vain and that my work was not useless. But I will rejoice even if I lose my life, pouring it out like a liquid offering to God, just like your faithful service is an offering to God. And I want all of you to share that joy. Yes, you should rejoice, and I will share your joy.
What does it mean to "live clean, innocent lives as children of God…."? Have you ever seen a newborn baby sleeping? There is such peace, such innocence, such dependence. Have you ever seen pre-school age children who have done something wrong? At times an adult may ask the child and the child quite often will deny and blame and the adult continues asking until, finally, the child confesses. But we have also seen a child approach an adult on their own to admit that they have done something wrong. Usually, the adult listens and ends up embracing the child, reminding them that their love for the child is much greater than the wrong the child confessed.
Isn't interesting that God doesn't approach us or hunt us down to ask us what we did wrong? He sits and waits patiently while we try to place blame and make excuses or justifications. Yet in the end, when we go to God and admit our wrongdoing, he listens and embraces us and reminds us that his love is far greater than any wrong we could confess.
What are your objections or fears to confessing sin and shortcomings? What does it mean for you to confess? Why is it so hard for us to admit to God our shortcomings? Why is it so difficult to acknowledge them to one another? We all make mistakes. If we can accept that this is true for all of us, wouldn't that make it easier to practice grace towards one another?
How is God asking you to move closer to him in this? As you move along the path, ask him to restore joy to you. Ask him for opportunities to share your joy with others.
"To confess your sins to God is not to tell him anything he doesn't already know. Until you confess them, however, they are the abyss between you. When you confess them, they become the Golden Gate bridge."
—Frederick Buchner
Reflect this week on ways that others criticize you. Is it because of complaining or arguing? Is their criticism valid? How have you responded to criticism?
When you confess do you confess "please forgive my sins" or are you specific? If you are not specific, consider why that may be?
Before going to sleep, review your day and confess thoughts and deeds that were not motivated by love. Don't drift off to sleep until you have rested in God's love.
Ask God to forgive you for any ways that you need to restore relationships. If you need to confess to another person, take a step towards doing that. Pray that you would be able to be a "bright light" in their life as your reflect Christ. Pray that God's joy would be evident in your lives.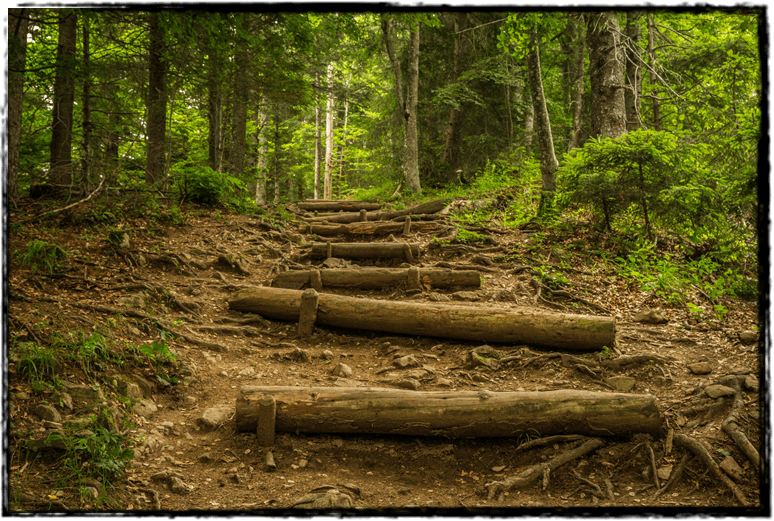 Week 5: Confidence in suffering
We can expect suffering in our lives, but we can still be joyful.
I (Terri) once sat with an international student getting ready to return to China. She was a new believer and so very excited to tell everyone she could about Jesus. As we talked with her, we tried to warn her to be careful in her communication because it would most likely be monitored and we did not want her or her family to suffer any harm or even possibly death. She just looked at us and smiled. She told us that suffering was just part of life, it wasn't really a thought or concern, it was merely a fact of life in her country.
For us here in Whittier, California, sometimes that type of life is hard to wrap our thoughts around. Suffering and sorrow means pain. How is joy possible in the midst of that? Dallas Willard said, "Joy comes naturally when we are confident about who we are and what we are doing. To be with Jesus is to have both." This joy is not fake happiness or "I've got to put on a good face." Rather, it is confidence in knowing that God is going provide for us. It may not be as we expected, but we can be confident that Christ will walk with us through the hardest times.
Philippians 4:11-13 (NLT)
Not that I was ever in need, for I have learned how to be content with whatever I have. I know how to live on almost nothing or with everything. I have learned the secret of living in every situation, whether it is with a full stomach or empty, with plenty or little. For I can do everything through Christ, who gives me strength.
What does suffering or sorrow look like in your life? Take some time to reflect on times of sorrow or suffering that you have experienced or are experiencing now. Has it felt like too much for you to handle? What ways has he already provided for you? Ask God to walk with you when you suffer. His strength and his provision may not look as we expect. Ask God to show you the ways he is caring for you.
As you move along the path, ask God to help you experience his joy this week.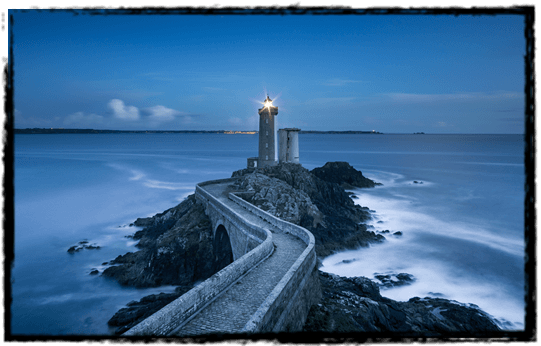 Week 6: Walking with Christ in Love
Philippians 2:5-11 (NLT)
You must have the same attitude that Christ Jesus had.
Though he was God,
he did not think of equality with God
as something to cling to.
Instead, he gave up his divine privileges;
he took the humble position of a slave
and was born as a human being.
When he appeared in human form,
he humbled himself in obedience to God
and died a criminal's death on a cross.
Therefore, God elevated him to the place of highest honor
and gave him the name above all other names,
that at the name of Jesus every knee should bow,
in heaven and on earth and under the earth,
and every tongue declare that Jesus Christ is Lord,
to the glory of God the Father.
What does it mean for you to have the same attitude that Jesus had? What does it mean to give up the rights of your position and humble yourself?
One question to consider: what we are putting/allowing into our minds? Our minds are something we have complete freedom over. We can decide what we fill it with. If we find ways to fill it with scripture and space, it will flow into our thoughts, actions, habits, and we will find ourselves walking with Christ in love and becoming more like Jesus. Will we be perfect here on earth? Absolutely not. Can we become more Christ like here on earth? Absolutely, yes.
What are ways that you can fill your minds with Christ? Be creative—it doesn't have to be always reading the Bible and prayer. Those are key and important, but there are creative ways in which to do that. Going on walks, finding labyrinths, biking, going to a park and listening to children play and laugh, creating by knitting or quilting or cooking or building, writing and singing are all ways in which we can fill our minds with Christ.
Or maybe there is someone you could serve this week? Are there ways you could put someone else before you? Could you show someone Jesus' love this way? How is God prompting you to respond to this thought?
Faith, hope, love, joy, peace, patience, kindness, self control, gentleness—these are all the signposts along the path that we are traveling. We will be happy to see some as we approach them with Christ; we will want to cling to Christ and beg for his help as we approach others. All along the way it is an adventure—one that will take us into eternity.
As you move along the path, remember that Christ walks with you. He has show his love to you. Ask him to help you love others today.
End-of-Lent Reflections
As you have walked through this path these last weeks in preparation for Easter, we pray that you have learned new things about Jesus and yourselves and have discovered new ways to connect and be with God and others.
As we celebrate the Risen Son, let's consider allowing him to cultivate our hearts and lives and give him access to be the gardener of our souls. If we don't allow our souls to be cultivated by God, they will be cultivated by something or someone else and they will eventually shrivel and warp, and what comes our way may seem more: more difficult, more costly, more time consuming, more sacrificial, less peaceful. If we allow God to be the gardener of our soul, it will enlarge our soul and then things that come our way may be more: more joyful, more lovingly sacrificial, and more peaceful.
May God bless you and keep you and enlarge your soul.
—Terri Taylor & Lois Cox
Be the Gardener of my Soul
Spirit of the Living God, be the Gardener of my soul. For so long i have
been waiting, silent and still—experiencing a winter of the soul. But now,
in the strong name of Jesus Christ, I dare to ask:
Clear away the dead growth of the past,
Break up the hard clods of custom and routine,
Stir in the rich compost of vision and challenge,
Bury deep in many souls the implanted Word,
Cultivate and water and tend myth heart,
Until new life buds and opens and flowers.
Amen.
—Richard Foster
Endnotes
Ash Wednesday. The prayer was taken from Praying with the Jewish Tradition by Elias Kopciowski.
Photo by Jeff Hopper on Unsplash.
Week 1. Photo by Nathan Dumlao on Unsplash.
Week 2. The poem Loosen My Grip is written by Ted Loder and can be found in his book, Guerrillas of Grace: Prayers for the Battle.
Photo by James Kresser on Unsplash.
Week 3. Photo by Artyon PJ on Unsplash.
Week 4. Exercises were taken from both Spiritual Disciplines Handbook by Adele Ahlberg Calhoun and Spiritual Disciplines Companion by Jan Johnson. The Frederick Buchner quote is also found in the Spiritual Disciplines Companion by Jan Johnson.Photo by Ben White on Unsplash.
Week 5. Photo by John Thomas on Unsplash.
Week 6. Photo by William Bout on Unsplash.
The End. "Be the Gardener of My Soul" is found in Prayers from the Heart by Richard Foster.